WELCOME TO LEWIS CHEVROLET located near Dodge City, KS
Lewis Chevrolet of Garden City, Kansas was purchased in 1992 and was formerly known as Garden City Auto Plaza, then Lewis Motors.  We are a multi-franchise dealer located at 1903 East US 50 Business.  Together with a committed management team and dedicated employees, we strive to exceed the highest level of customer satisfaction.  In an effort to create thousands of loyal customers and long-term success for the store, we developed two simple philosophies that we affectionately call, "the Lewis touch." We treat every single customer that walks through our doors like PRECIOUS GOLD.  We do everything we can to treat each customer, the way we would expect to be treated ourselves. 
Once someone has become our customer once, it is our goal to make that person a Lewis Automotive Group customer for life. It's a spirit and attitude you'll see in everything we do here. 
While we invite you to browse through our web site, we also encourage you to visit us in person soon. Let us show you why it's worth your time to visit Garden City and let Lewis Chevrolet make you a customer for life.  Lewis Automotive Group, one of the most trusted names in the industry, is recognized as the highest quality, most reliable and dependable automotive team. Thank you for shopping us online!  COME VISIT US SOON at Lewis Chevrolet: the name you KNOW and TRUST. Please email us with all of your automotive needs. We look forward to meeting and serving you!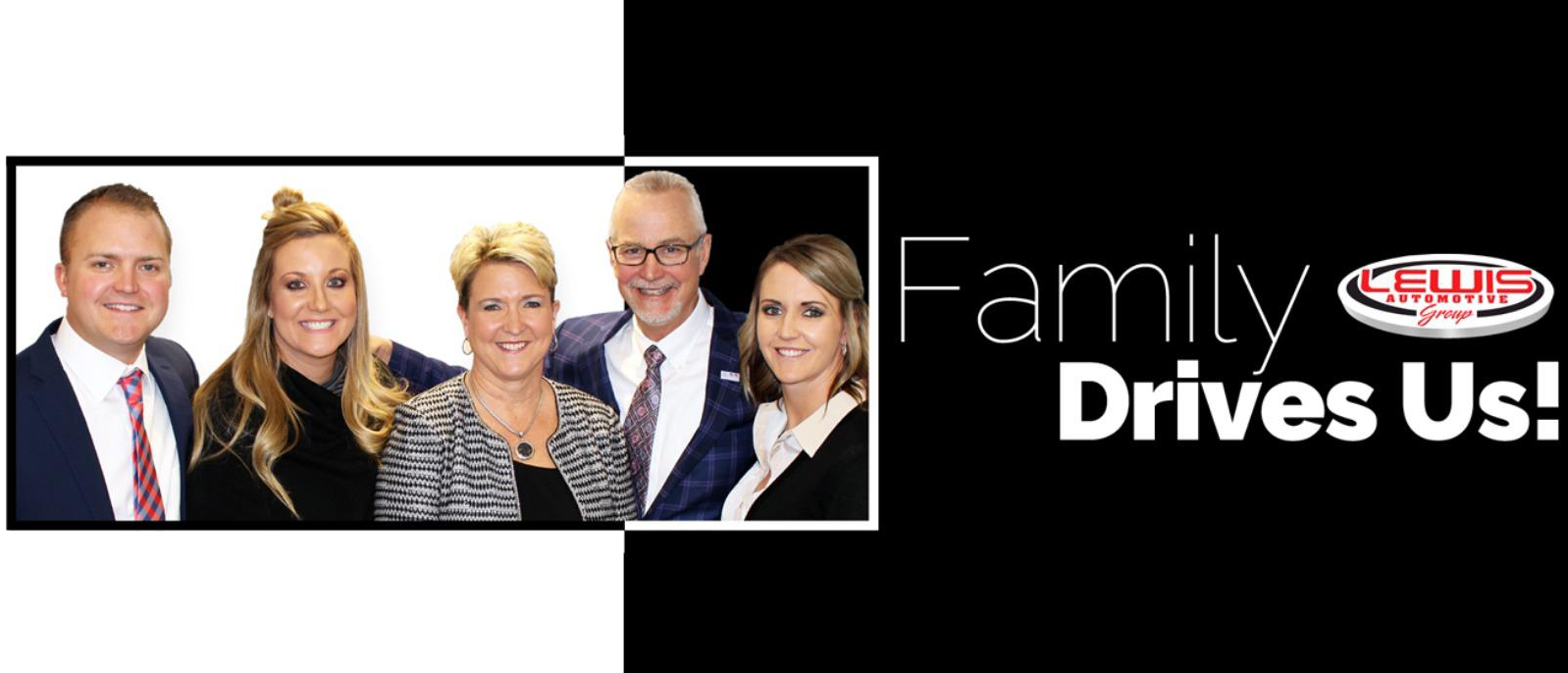 FAMILY OWNED & OPERATED SINCE 1977
Our family's involvement in the automotive industry began in 1968, when Ralph Lewis purchased a small car lot in Topeka, KS. Jim Lewis grew up in his father's dealership. He moved to Dodge City, KS in 1977 with my wife Tonya to operate a dealership of his own. His brother Rod & he acquired 7 franchise dealerships from 1990-2006. In 2006, Jim formed Lewis Automotive Group. He has have 3 children, 2 daughters Jamey & Jenna, and a son Brad, all of who share my passion for the automotive industry.
                                                        We sell Locally & Nationally
Fair Prices: Lewis sells for Less!
9 locations of New/Used Vehicle Inventory in New & Renovated Facilities
Excellent Service & Hospitality after the sale
Friendly Management & Staff
Financing 10+ Local & National Lenders
Excellent Service & Parts Facilities
Manufacturer Certified Techs
Full-Service Body Shops in Hays & Dodge City
Rental & Loaner Vehicles
Huge Selection of Parts & Accessories
Family Owned Three Generations Strong!